Wooden Pallets
Wooden pallets can be found in various designs. In general, wooden pallets are used for heavier products in a one-way flow.
Strong and durable
Suitable for storing in racks
Proven to be a reliable load carrier
Less expensive than other pallet materials
Can be recycled into mulch and paper
Quick and easy to construct
Have high friction compared to plastic and metal pallets
Easy to repair, as they are made with various boards which can be removed and replaced if broken or as necessary Can be resold
Materials for the pallet can be collected from recycled materials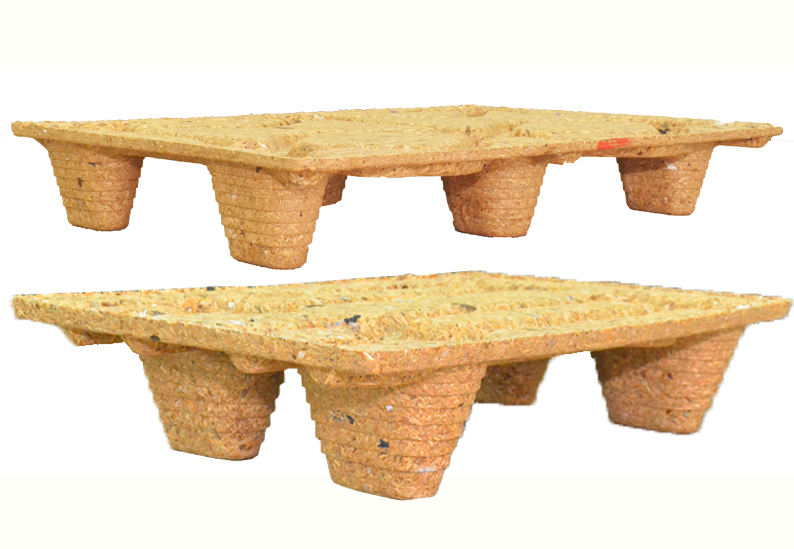 Presswood Pallets
Presswood pallets are molded through high temperature and pressure processes from dried wood fibres into one solid piece..
Lightweight
Good strength for its weight
Recyclable
Can be stacked efficiently one on top of the other
Very low moisture content
Easy to handle
Plastic Pallets
Plastic pallets are a stable and safe packaging solution for all transport applications and can be reused numerous times without any special maintenance.
High loading capacity and anti-slip surface
Low weight – from 5.5 kg (1200×800 mm)
Resistant against humidity and corrosion
Resistant to stress and shock
No interruption in delivery due to timber pallet regulations
100% recyclable and can be ground up and turned back into a new pallet
More than 10-year life span
Resistant to chemicals such as acids and alkalis
Safe to handle; no screws, nails, splinters, or chipping
Usable in all climate conditions
Can be easily cleaned (hot washed, steam cleaned or chemically sanitized) to remove any bacteria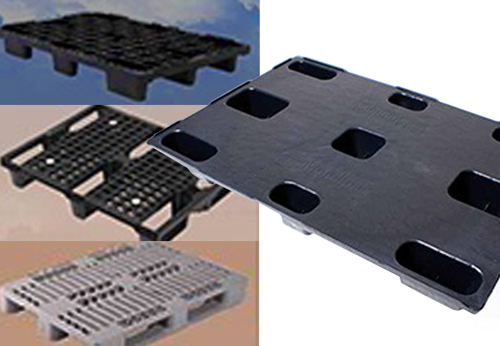 Meccatainer
Meccatainer is a competitively priced, easy to assemble pallet box that comes in your choice of sizes, offers complete protection for your products,
requires no export treatment, and is completely reusable.
Pallet Leasing
Need pallets for emergency use? MMPI is here to help. With minimum of 30 days, you can lease your pallet at affordable price. Just call our Sales
Department and we are ready to help you.